Have you taken a family roadtrip with small children?  Or, have you wondered what that experience would be like?  Read on to find out more about our first family roadtrip!
My husband Steve had never really been anywhere except Minnesota, Wisconsin, Iowa, South Carolina, and Germany.  He was born and raised in Minnesota on the family farm and they never really got to take vacations.  He did manage a trip to Germany with his sister & brother-in-law, and one roadtrip out west to visit relatives in Idaho when he was a young adult, but the good ole USA had eluded him.
So, when we got married, we made it a goal to visit as many states as possible on yearly family roadtrips.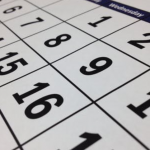 Since we also had a farm, we had to work around the obligations that farming brings – field work, planting, haying, harvesting…   This resulted in two times of year to take our trips.  In March, before field work began, and in June after planting & the 1st hay harvest.
Our very first family roadtrip was in March of 2002.  Our son was about to turn 3, and our daughters were 6 and 9.  We decided to take the epic roadtrip to Orlando, Florida and also visit my dad and his wife who live in Tampa.
Prior to the Big Day
I got on the computer and started planning.  I quickly learned that I love to plan these things!  I spent hours and hours investigating the route to take in order to maximize the number of states we drove through, finding hotels with swimming pools, discovering tips to best enjoy Disney World, and reading advice from others on how to travel with young children.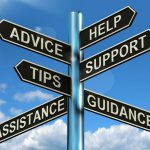 This was back in the day before Google Maps.  Online maps were relatively new – MapQuest was my friend!  Handheld GPS was out of our reach.  I mapped out routes and printed the step-by-step driving instructions for every day.  I made hotel reservations and printed the confirmations.  Carefully placing them into a manila folder, we were good to go!
I bought snacks, activity books, and games to stash in a duffle bag and dole out along the way.  I even made a little schedule of what time we would have snacks or a surprise for the kids!  We bought kid-size suitcases with wheels so the kids could manage their own bags.  I researched packing lists and bought a ton of 35mm film and AA batteries to bring along (yea, no digital cameras!).
Day 1 – Dover, MN to Decorah, IA to Cedar Rapids, IA to Hannibal, MO to Marion, IL
589 miles – Four States:  MN, IA, MO, IL
The day we took off from our farm near Dover, MN, we had a snowstorm.  As we headed south towards Iowa, we realized we forgot our Atlas!  Kind of important in the days before GPS!!  We stopped at a gas station and bought a ring-bound Rand McNally Road Atlas.  I still carry one today in my vehicle.  You just never know!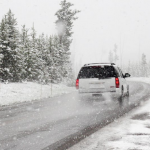 The snow made for slow-going.  The slush made hard ruts that forced our wheels into one, and only one path in the road.  We were starting to think this wasn't such a good idea!  But, we trudged on in true Minnesotan fashion!
Our 4-wheel-drive Ford Expedition fared better than most vehicles and we made it to our first destination – Drury Inn in Marion, IL, without any mishaps.  We didn't get to stop anywhere along the way and just caught a glimpse of the Arch in St Louis, but at least we made it in time for the kids to enjoy the swimming pool!
Day 2 –Marion, IL to Nashville, TN, to Atlanta, GA, to Macon, GA
521 miles – Four States:  IL, KY, TN, GA
The next day we took the fastest route between Marion and Macon, GA.  Most of it was Interstate, so we made good time although we did have more snow.  We did not really stop along the way (we were roadtrip newbies) and arrived at the Sleep Inn in Macon in early evening.
The hotel had advertised an indoor, heated pool, but when we arrived, we discovered that the pool was in a 'building' with only three walls!  The air was cold, but the pool was heated, so the kids swam anyways!  Getting in and out was the most challenging!
Day 3 –Macon, GA to Alma, GA to Jacksonville, FL to Daytona Beach, FL, to Orlando FL
375 miles – Two States: GA, FL
The third day, we headed to Orlando.  We wanted to see some of Georgia off of the Interstate and also see the Atlantic Ocean, so we took US 319 off of I-16E and drove towards Alma, GA, taking US-23 and then US-1 to St Augustine, FL.  From there, we jumped on A1A and followed the coastline to Daytona Beach.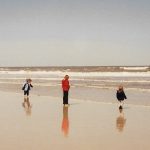 Along the way, we stopped off to see the ocean.  It was still cold and windy – (in the 30-40 degree Fahrenheit range), but the kids enjoyed running along the beach and finding seashells anyway.  There is something special about watching your kids on an ocean beach that you don't get anywhere else!
As we drove into Daytona, we discovered that it was Bike Week!  Oh my…   what a miscalculation on our part!  Motorcycles and people EVERYWHERE!  It was very slow going and only a few roads lead east out of town.  We worked our way through the 500,000+ crowd and finally got out over an hour later than expected!  Lesson learned!
As we drove into Orlando, we hit a traffic jam, delaying our arrival again.  I have learned to check out rush hour information on any major city we drive through as well as road construction!
Checking into the Caribbean Beach Resort took some time, but we were in our room in Aruba by nightfall.  Our room was across a couple of bridges from the pools, dining and shops – the kids enjoyed that short walk – and the bus stop to all of the parks & resorts was in the adjacent parking lot.  Staying onsite at Disney is definitely convenient with the free shuttles and extended hours!  Caribbean Beach is a mid-class accommodation, clean and comfortable.  Great place to stay with kids.
Day 4 –Magic Kingdom
This was our first trip to Disney World and our kids were 9, 6, and almost 3.  My son, the youngest, was still taking naps in the afternoon.  I did a bunch of research on how to make the best of our 3 nights and two days at Disney.  We settled on buying the "Magic Your Way" ticket which gives you the most flexibility while focusing on two theme parks – Magic Kingdom and Animal Kingdom – figuring MGM and Epcot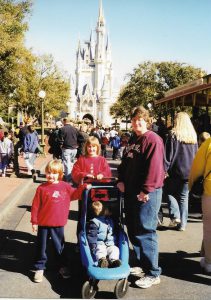 were more geared towards older kids (we visited them in subsequent visits).
One of the best inventions at Disney was the Fastpass.  This allows you to get a time to come back to an attraction and go through an accelerated line.  There is now a new Fastpass+ option that also allows you to make reservations up to 60 days in advance for up to three attractions.  Focus these on the late morning, afternoon activities when the parks are the busiest.  Check out this site for more info (https://www.undercovertourist.com/planning/)
I made up daily itineraries for both parks, including an afternoon break back at the resort for my son to nap and my girls to swim in the pool.  It worked out really well and allowed us sufficient time to take in all these parks had to offer – including the evening shows and fireworks.  Most of our activities the entire family could enjoy (e.g. Peter Pans Flight), while a few were focused on the little ones (e.g. Donald's Boat), and a few just for the older ones (e.g. Tom Sawyer Island).
Day 5 –Animal Kingdom
Personally, Animal Kingdom is my favorite theme park at Disney World.  It's basically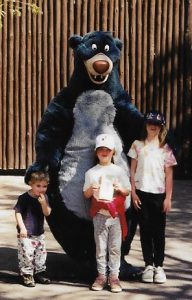 a zoo with rides and shows.  Again, we created an itinerary based on the show timings and taking a break in the afternoon back at the resort.  The twilight/evening hours are quite enjoyable with all of the lighting displays.
Probably our favorite family ride in Animal Kingdom is the safari ride.  It's simulated after a real safari, driving through where live animals are almost close enough to touch and they even have a little skit they go through that is quite entertaining!  A joy for the entire family.
Day 6 –To Tampa, FL
85 miles – One State: FL
Day six takes us to Tampa, Florida to visit my Dad and step-Mom.  They took us to a beach on the gulf near Clearwater where we could play in the waves and search for shark's teeth!  It was a great experience that the kids really enjoyed.
Day 7 – Busch Gardens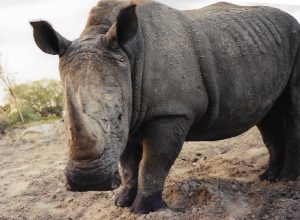 Busch Gardens is a theme park in Tampa, Florida that is one of my favorites!  It's like Disney's Animal Kingdom on steroids!  It is a well planned zoo with a lot of great rides and attractions.  It's a little more of a challenge to enjoy everything with a little one since not all rides could accommodate a 2-3 year old, but it's still a great place to take the family.  Every time we visit Tampa, we have to go.  It's that great.  Favorites include the Sheikra and the Montu.
Day 8 –To Nashville, TN
750 miles – Four States: FL, GA, AL, TN
On Day 8, we headed towards home.  We decided to take Hwy 82 off of I-75 towards Montgomery, AL and drive up towards Nashville on I-65.  We originally planned to stop somewhere in northern Alabama for the night, but as we drove, the hotel exits came few and far between.
After missing an exit we were going to try, with the next exit 15 miles down the road, we ended up reaching Nashville, TN before finding a hotel with a pool to stay!  Although it wasn't terrible, it was a very long day with very tired kids!  After that, I always made hotel reservations – and made sure I could cancel penalty-free if we changed plans during our trip.
Day 9 –To Home
806 miles – Six States: TN, KY, IN, IL, WI, MN
Day 9, we headed towards home to see how far we could get.  As we were closing in on the Wisconsin Dells, we asked the kids if they wanted to stay the night at another hotel or if they just wanted to get home.  The
unanimous vote was to get home!  After many days on the road, everyone was ready!
After our first family roadtrip experience, my husband said – I think I could do that again…   That means, it was a success!  No major meltdowns, a lot of great memories and experiences, and some challenges we overcame.  What more can you ask for?  Stay tuned for blogs on our other roadtrip adventures and more indepth information on Disney World and Busch Gardens!
As always, thanks for reading!
Kristi – aka The Trippy Tripster!