Are you wanting to do your part in sustainable, earth friendly travel?  Are you wondering what the midwest could possibly have to offer besides the bitter cold in the months ahead?  Check out the ecotourism that Wisconsin has to offer!
The state of Wisconsin offers many unique travel destinations and has a long history of environmental stewardship.  It is also the home of environmental legends, John Muir, the founder of Sierra Club and father of our National Parks, Gaylord Nelson, the founder of Earth Day, and Aldo Leopold an expert on wildlife management and biodiversity.
In 2006, Wisconsin's Department of Tourism established the

Travel Green Wisconsin, a voluntary sustainable travel green certification program, the first of it's kind in the U.S., to promote environmentally responsible business practices.  The program recognizes businesses that have made a commitment to continuously improve their operations in order to reduce their environment impact and provides conscientious travelers an easy way to identify and support those businesses.
Here are just a few.  Check out the Travel Green Wisconsin website for a complete list.
Wilderness On The Lake
The Wisconsin Dells area of Wisconsin has a lot to offer.  As the Waterpark Capital of the World, it offers large indoor and outdoor waterparks, live entertainment, thrilling attractions, and awe inspiring natural beauty.
Located on Lake Delton, Wilderness On the Lake is a Travel Green Certified destination that has it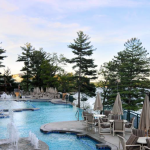 all.  Relax in upscale 2-3 bedroom units with fireplaces, Jacuzzi tubs, full kitchens, outdoor firepits, and boat slips.  Jump on the shuttle to enjoy the entire Wilderness Resort and it's nine waterparks all included in your stay.  Purchase a Fun Pass to enjoy the onsite sky ropes course, minigolf, laser tag, go-karts, zipline and more!
Their green innovations include an in-room energy reduction system that automatically turns off lights when not in use, environmentally friendly cleaning supplies, an ozone laundry system that reduces water usage, energy efficient lighting, water-saving shower heads, in-room recycling, mattress recycling, and linen reuse and pool towel exchange programs.
Door County Bike Tours
Door County Wisconsin, "the Cape Code of the Midwest", is a peninsula located between Green Bay and Lake Michigan.  It boasts 300 miles of shoreline where you can watch a sunrise and a sunset over the water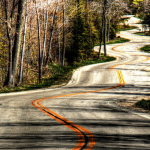 without leaving the county!
It offers cherry orchards, art galleries, wineries, breweries, five state parks, 19 unique communities to explore, and 11 historic lighthouses.  Door County Bike Tours is a Green Travel Certified way to explore this wonderful are of Wisconsin.
Tour packages include attractions, lodging, and food with daily rides of 5-25 miles customized to suit individual riders.
Attractions to visit include Peninsula State Park, Cave Point Kayaking, The Ridges Sanctuary, Edgewood Orchard Art Gallery, and don't forget a Fish Boil!  Riding a bicycle to explore these wonderful places (and more!) is truly an eco-friendly adventure!
Apostle Islands National Lakeshore
With 21 islands and 12 miles of mainland coast on Lake Superior in Northern Wisconsin, the Apostle Islands host a unique blend of cultural and natural resources to explore including nine historic light houses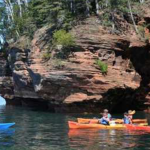 and many shipwrecks.
Each island has a story and can be explored via tours, kayaking, and hiking on more than 50 miles of maintained trails.  The islands are home to many endangered plant species, important nesting habitat for many birds, and one of the greatest concentrations of black bears in North America.
Sea caves carved out of the shoreline by the waves and currents of Lake Superior can be viewed and explored by land, boat, and kayak.  In the winter, you can hike out to them on the frozen lake!
Lodging is available in historic Bayfield or you can also camp on many of the islands.  The park is Travel Green Certified by it's very nature and by using recycled lumber for boardwalks and stairs, solar electricity for all island water systems, and by the use of bioengineering techniques to stabilize eroding bluffs.
Harley-Davidson Museum
Wisconsin has many history and art museums to explore, but the Harley-Davidson Museum, located on a 20-acre campus in Milwaukee, isn't your typical museum.  Even folks not into motorcycles will enjoy the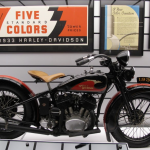 trip through the region's history and culture through the eyes of an iconic American company that began right here in Wisconsin.
The interactive and eye-catching displays provide a unique experience not found anywhere else.  More than 450 motorcycles and artifacts are displayed including the oldest known Harley-Davidson motorcycle.
The museum is Travel Green Certified and was the first to gain the GREENGUARD Indoor Air Quality Certification for Cleaners & Cleaning Maintenance Systems and has an ongoing process in place for environmental improvements in the facility.
Stonefield Historic Site
Located on 20 acres along the Great River Road in Wisconsin's Driftless Area, the Stonefield Historic Site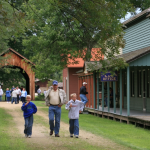 includes a recreated 1900s rural village as well as the State Agricultural Museum which documents Wisconsin's rich agricultural heritage and the homesite of Wisconsin's first governor, Nelson Dewey.
The village includes a working blacksmith shop, barbershop, broom maker, carpenter's shop, general store, hardware and harness store, and one-room schoolhouse.  The site houses Wisconsin's largest collection of farm tools, models, and machinery detailing the state's agricultural past.
Across the road, camping, hiking, and scenic overlooks across the Mississippi River valley are at the ready in Nelson Dewey State Park.
These are just a select few of Wisconsin's eco-friendly destinations!  Explore more at the Travel Green Wisconsin website and come take a look for yourself!
As always, thanks for reading!
Kristi – aka The Trippy Tripster!