Spending a couple days visiting my daughter, Tara, in St Louis meant we were looking for a place to hike (of course!).  We did a little searching and came up with a place called Rockwoods Reservation in the western part of St Louis County, north of Eureka and south of Wildwood.
Rockwoods Reservation, Wildwood, MO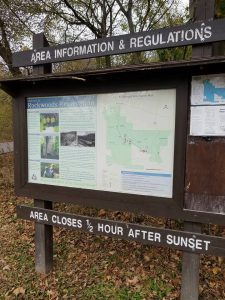 Rockwoods Reservation consists of 1,843 acres of dense second growth hardwood forest and includes a picnic area, creek, a conservation education center, birding opportunities, and six hiking trails.  Established in 1938, it is one of the oldest conservation areas in Missouri.  The original forest was clearcut to feed lime kilns. The remains of one can be viewed from the Lime Kiln trailhead.  Since that time, the woodland has regrown to the point that the effects of the cut and the quarry are no longer evident except for the experienced eye.  This nature reserve supports a diverse array of native plant and animal life and has geologically interesting rock formations (plenty of colorful flint on the trails) and ecologically important springs and caves.
Things to Know:
This park offers hiking, picnicking, bird watching, and interpretive programs. Pets must be kept on a leash and waste bags are provided at the trailheads. The area is closed from one-half hour after sunset to sunrise daily.
Amenities:
The park provides several picnic areas. There are flush toilets and drinking water at the Trail Among the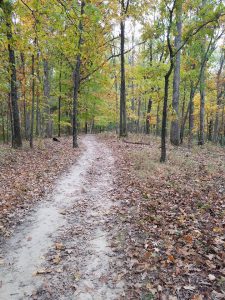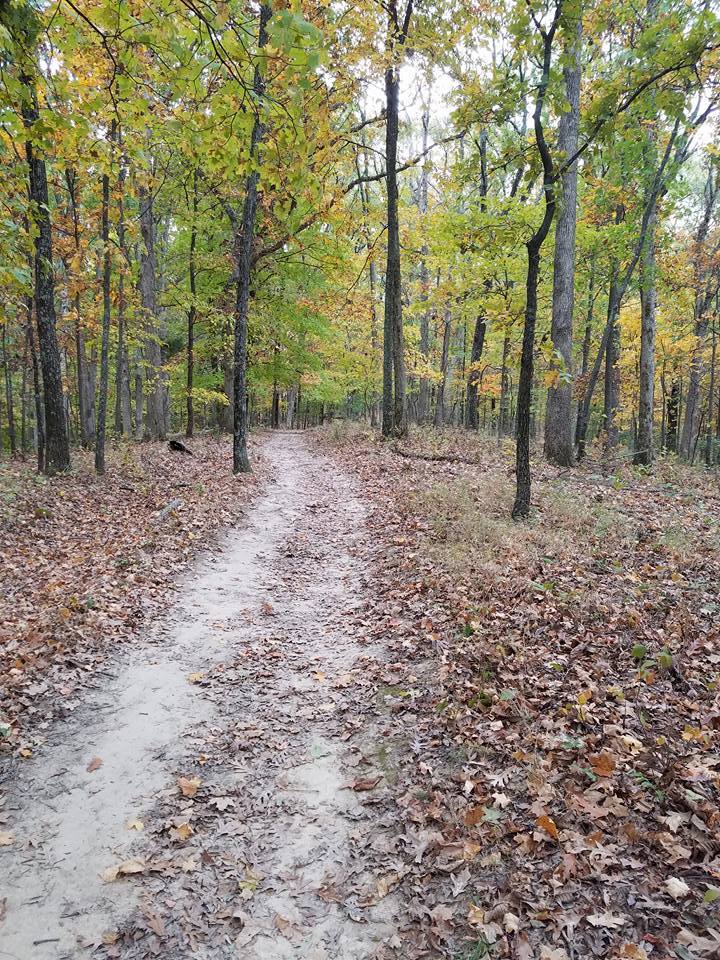 Trees trailhead and there are relatively small parking lots at each trailhead.
Trails:
There are six hiking trails from 300 yards long (disabled-accessible) to 4.7 miles long.  The Green Rock Trail and the Hamilton-Carr trails also pass through the area.  We took the Lime Kiln Trail, starting out along the creek and looping up through the forest.  The signage was a little confusing at times and we thought we had veered off the trail given the direction we were going, but all turned out as expected in the end.  The trail had a lot of rock and roots and was rated difficult, but we would rate it more as moderate.  See the trail map here.
How to get there:
Exit I-44 at Hwy 109 (Eureka) and continue 4 miles north to Woods Avenue.  Go left on Woods over the bridge, then right on Glencoe Road.
Fees:  Admission is free.
Time to enjoy:  2-3 hours or more depending on how many trails you take and if you spend time at the Conservation Education Center.
Roadtrip:  Day-trip, StLouis-MO-Rolla-MO-segment
Tags:  hiking, picnic