The Best Road Trips
When people think of the best roadtrips, they often think about the 'popular' trails.  Like
Route 66, the Great River Road, the Pacific Coast Highway, and the Overseas Highway.  If you love roadtrips, those roads are some 'must do' for sure, but I think the best roadtrips are ones that you randomly draw out with a few destinations in mind and a lot to discover along the way.  We have been doing family roadtrips since 2002 – none of which are those popular routes.  Here are a few highlights from each one.  Each one has it's own ups and downs, but all are memorable in their own way.  I'm sure my kids can identify something about these roadtrips that I have forgotten!  I'll get more into each one and our various adventures and experiences in future posts.  Most of these originated in Minnesota, some in Wisconsin.  It's great to live in the middle of the country where each coast is less than 3 days away!  We've driven to all four corners of the US (ok, made it to AZ, not southern California… yet), dipped our toes into the Atlantic, Pacific, and the Gulf of Mexico and taken pictures of every Great Lake.  What are your favorite roadtrips?
Spring 2002 – Minnesota To Florida
This was our first family roadtrip, and our focus was on getting to Florida and driving through as m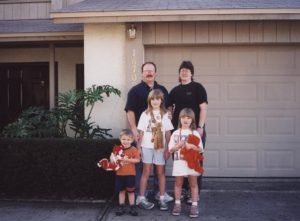 any different states as we could.  We left in a snowstorm and traveled down through Iowa to St Louis, MO, then cut over through Illinois, Indiana, Kentucky, Tennessee, and Georgia before getting to Orlando where we spent three days at Disney.  We headed back visiting my Dad in Tampa
for a couple days, then drove up through Alabama, getting in late to spend the night near Nashville.  I had not made any hotel reservations for the way back and there was nothing in between Birmingham and Nashville! We had planned for another day on the road, but we were 12 hours from home and everyone was ready to get there!  After this trip, I always made cancellable hotel reservations so we at least knew we had a place to stay for each night!
Summer 2003 – Minnesota to Yellowstone National Park
Our second roadtrip was also more about the destination than the journey and hitting states, not necessarily enjoying the sites along the way.  For this trip, we headed up to the Twin Cities and took I-94 across Minnesota, North Dakota, and Montana before heading down to Wyoming and Yellowstone National Park.  We stopped to visit my Grandma (my Dad's mom) in Alexandria, MN, but pretty much drove through.  We spent a couple of nights near Yellowstone and then headed down through the Grand Tetons to Salt Lake City.  From there we headed back through Wyoming, Nebraska, and Iowa to home.
Spring 2004 – Minnesota To Arizona
In 2004, my other Grandma (my Mom's mom) was living in Mesa, AZ with her twin sister.  We decided to make that our next southern destination.  For the trip down, we went through Iowa, Missouri, and the corner of Arkansas before cutting over through Oklahoma and Texas to New Mexico.  We visited the Alien Museum in Roswell and the White Sands National Monument before getting to Arizona.  We spent a few days with my Grandma and visited the Montezuma Castle and other local sites.  We then headed out to see the Grand Canyon, Hoover Dam, Las Vegas, and Dodge City, Kansas on the way home.
Summer 2005 – Minnesota to the Pacific Northwest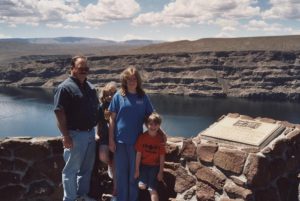 In the summer of 2005, we hopped on I-90 and went all the way to Seattle, WA.  We then meandered down the coast of Oregon until we hit the Redwood Forest in northern California.  From there, we made our way to Crater Lake National Park in Oregon, to Craters of the Moon National Monument in Idaho.  We stopped in Casper, Wyoming before driving back home through Nebraska.
Spring 2006 – Minnesota to Florida
On this trip to Florida, we drove through the tip of North Carolina and part of South Carolina before heading down to Daytona Beach, FL – hitting the Atlantic coast.  We spent some more time at Disney and Orlando and my Dad's in Tampa before heading home.
Summer 2007 – Minnesota to Maine
This trip took us through Sault Ste Marie and into Canada.  We drove through Ontario and Quebec before making our way back into the US through Maine to Bar Harbor.  We traveled back through New Hampshire, Vermont, and New York to the great Niagara Falls.  Driving back through Canada, we made our way through Michigan and around to Chicago before heading home.
Fall 2008 – Minnesota To Missouri
In the fall of 2007, my husband was diagnosed with Non-Hodgkin's Lymphoma.  Therefore, our 2008 roadtrip was just a short one down to explore Missouri and northern Arkansas.
Spring 2009 – Minnesota to Florida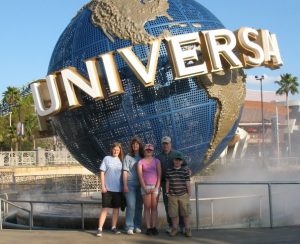 In early 2009, the cancer was back after about 9 months of remission.  We headed
back down to Florida,taking yet another route down through Mississippi and along the gulf coast.
Summer 2010 – Minnesota to South Carolina
This was our first roadtrip on our own after my husband's death in November 2009.  My oldest daughter had joined the Army National Guard and was supposed to graduate from Basic Training down in Fort Jackson, South Carolina.  This trip was scheduled around that momentous occasion, spending time on the Carolina coast, then heading back through Florida and Alabama before getting back home.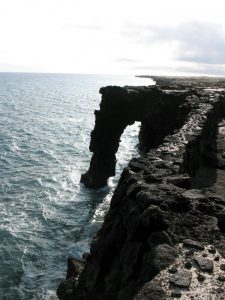 October 2011 – Hawaii, The Big Island
In 2011, we flew down to Hawaii and stayed on the Big Island.  While not a multi-state roadtrip, we drove
ourselves around the island to experience Hawaiian life.
Spring 2012 – Wisconsin to Big Bend, TX
This was a long roadtrip down to Big Bend National Park in the bottom of Texas.  We came back up through New Mexico, Arizona, and Colorado.
Summer 2012 – Wisconsin to Myrtle Beach
We took a second roadtrip in the summer of 2012 down to Myrtle Beach, SC.  We discovered a few hidden gems in Indiana, Kentucky, and the Carolinas.
Summer 2013 – Wisconsin to East Coast
On this trip, we spent time in Ohio, Pennsylvania, Massachusetts, Rhode Island, New York City, Washington DC, Virginia, and West Virgina.  We also drove through Connecticut, New Jersey, and Delaware.  Way too much to see in this area!
Summer 2014 – Wisconsin to Black Hills
In summer of 2014, we did a 'throw back' roadtrip to explore more of the Black Hills, South Dakota and southern Minnesota.
Summer 2015 – Wisconsin to Great Lakes
This was a roadtrip that took us to the shores of each of the great lakes:  Lake Superior, Lake Michigan,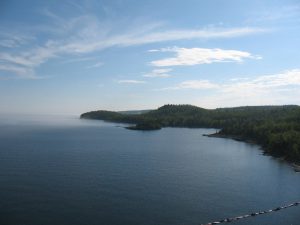 Lake Huron, Lake Ontario, and Lake Erie.  We explored parts of Minnesota, Wisconsin, Michigan, Ontario, and Ohio.
Summer 2016 – Wisconsin to Eastern Canada
This trip took us back to Canada, this time focusing on the eastern provinces. We drove through and explored portions of Ontario, Quebec, New Brunswick, Nova Scotia.  Due to the sheer number of miles, we didn't have time for Prince Edward Island, Newfoundland, and Labrador, saving them for another time.  On our way back, we drove through Maine, New Hampshire, New York.
Spring 2017 – Wisconsin to St Louis
In 2017, we took a short roadtrip down to St Louis where my oldest daughter now lives.  We explored that area and were amazed at everything there is to do and see.
This is a list of our family roadtrips.  I will dive into each one in future posts.  In our travels, we have at least driven through 49 of our 50 states and 4 of the 10 Canadian provinces. I also have many others to share with you in future posts.  What roadtrips have you experienced as a family?
Thanks for reading!
Kristi