One of the biggest drawbacks when using trip mapping tools is that they take you from one location to the front door of your desired destination.  However, that doesn't necessarily mean you can park there.  Especially if it's in a city or downtown area.
We have lost precious time trying to find suitable parking for our large SUV while on road trips.  We have also paid exorbitant high prices just so that we could park NOW.
So, what to do?  Read on!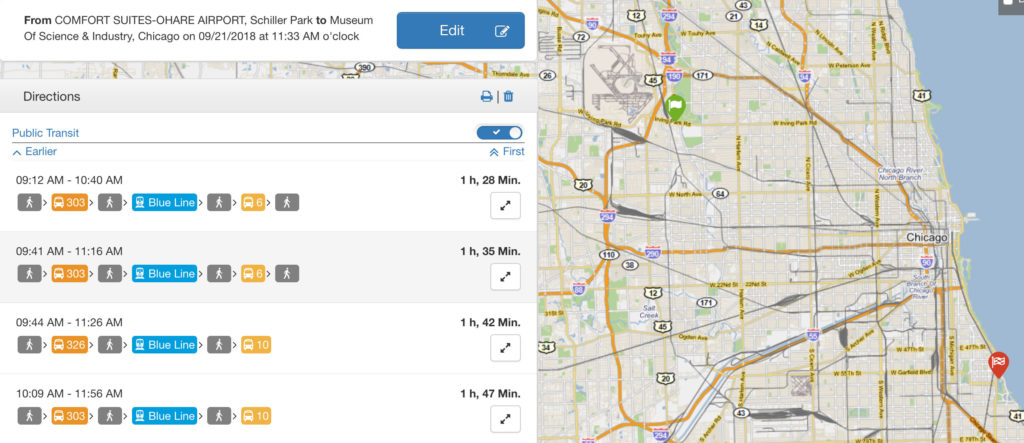 Use Public Transportation
Once you have a set of primary destinations and a route in mind take a look at what is offered for public transportation in the area by searching for <city-name> transit.  Many cities have great buses, subways, and trains to easily get you from A to B.
Public transportation websites usually have a wealth of information on where and how to pay, all-day pass options, routes, and route status/issues.  Some of them, like Chicago Transit Authority, even offer planning tools that will give you the specific details of what to take and where to take it.
Pay close attention to express routes, holiday schedules, how often the train or bus comes by, and when the last train or bus leaves so that you don't miss your stop or find yourself stranded.
When visiting a large city, I prefer to find a parking spot at a commuter train or bus stop park-n-ride, get a ride into the city and then get around using more public transportation or some of the other options below.

Use Human or Electric Power
Don't be afraid of walking.  Research neighborhoods ahead of time to make sure you will be safe, but walking provides a great opportunity to get the true 'vibe' of the city and see things you wouldn't normally see while driving by.
Many cities now offer bicycle or scooter rentals to make it easy to get around.  Lime-S is one such company that offers shared electric scooters in cities all over the country.  I recently saw them in use in St Louis and they looked like fun.
To use the Lime electric scooters, you download their app to your phone.  Your phone can locate available (locked) scooters nearby.  You then use the app to unlock ($1) the scooter and ride it until you are done with it and you lock it.  The app charges you 15cents/min for your ride.
They even offer a heavily discounted program for low-income people and Lime-access way-to-pay to help remove the barrier of smart phone and credit card ownership.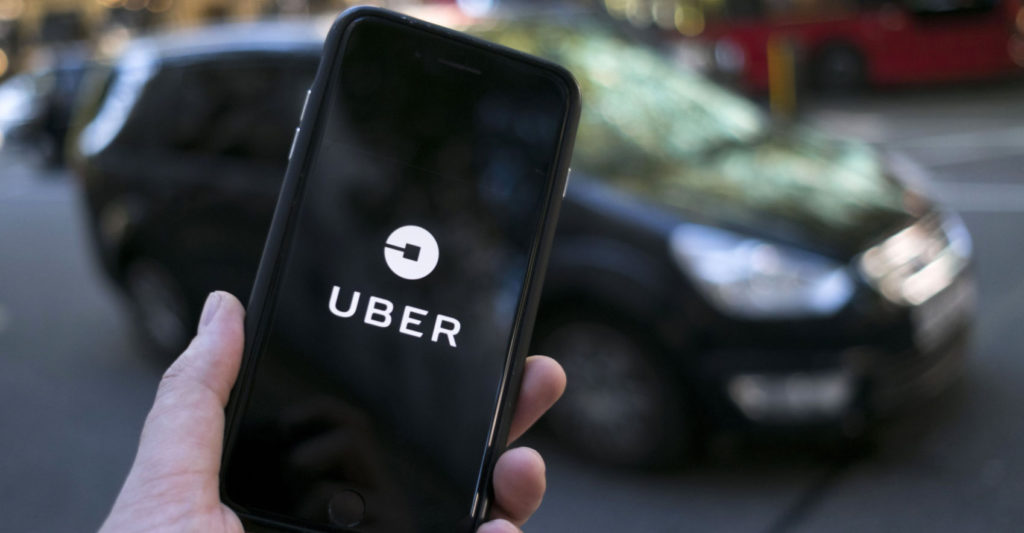 Use Uber or Lyft
Sure, most cities offer taxi services and you can use them – I often do.  However, there is something to be said for supporting the 'out of the box' thinking and entrepreneurial spirit that gave rise to Uber and Lyft.
Both can be accessed using a smartphone, are easy to use, and available in many places.  Drivers are rated by passengers and you can choose to accept your driver or not.  Choose drivers that have provided many rides and have a great rating.
Using Uber or Lyft is just as safe as using a taxi service if not more.  The Uber app tracks the vehicle and is alerted by unnecessary stops or acceleration.  They also provide a 'panic button' that either the driver or passenger can press for police assistance.

Use a Parking App
Another useful app to have on your smartphone is a parking app.  There are many available, but I have found BestParking and ParkMe to be very helpful.
With these apps, you can easily find affordable, available parking near your destination or central location where you want to leave your vehicle.  They allow you to compare pricing, features of the parking space, and reserve spaces online.
ParkMe also provides additional details about the parking space such as height clearances (important for large SUVs!), number of spaces, and pricing alternatives.  Many lots and parking structures report how full they are as well.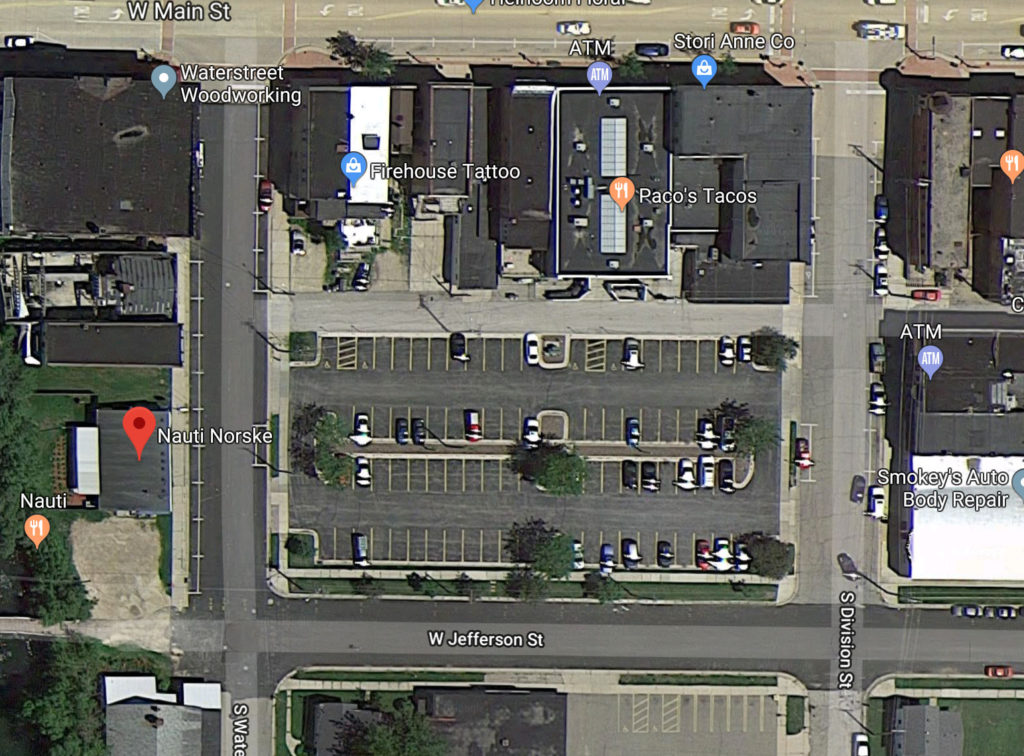 Use Google Maps Satellite View
Sometimes the easiest way to find out about the parking available at a particular destination is to simply search <destination> parking and look at the results.  You can also use the Satellite View feature of Google Maps (and other mapping tools) to find surface lots and on-street parking alternatives near your destination.  Doing these searches ahead of your trip can save you a lot of time and angst.
Adjust Your Route
Once you've decided how you will navigate & park in the cities and destinations, you can use these parking spaces as your to/from waypoints in your mapping tools.  This gives you the most direct route to get you to where you really want to go.  Experience the destinations & not drive aimlessly looking for parking!
Are you looking for help planning out your road trip?  I can recommend some great ways to get your best experiences and find all of your parking along the way!  Contact us today! Make the most of your next adventure.
Have other ideas on how to find places to park?  Please comment below and let us know!
As always, thanks for reading!
Kristi, aka the Trippy Tripster