When you're traveling, you should eat like a local in order to fully experience the area and find the local eateries that are the hidden gems in the landscape. To do this takes a bit of work. You'll need to do some research ahead of time, but it's well worth it!
Sometimes there are local specialties that you'll need to find out about – the best way to do that is to ask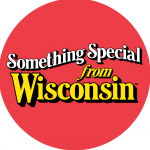 the folks that live and work there. Ask the gas station attendant, the hotel staff, or the grocery clerk. Don't ask them what they recommend – ask them where they like to go if someone else is buying. Something they can't get anywhere else. You'll get different (better!) answers!
Every US state has foods they are known for and traditions that the locals partake in. In this post, I'll get into those delectable dishes that are best (or maybe only!) experienced in Wisconsin. We'll make a little roadtrip out of it just for fun!
Start in Milwaukee. On a Thursday.
Milwaukee is a great place to start this roadtrip, but you can adjust based on where you're coming from. We're going to start on a Thursday since we want to hit Friday in Madison and Saturday at Schwarz's. Keep this in mind if you're adjusting!
Also, most of these places are open year round, but Door County Fish Boils only happen in the summer and cherries ripen mid-July to mid-August, so that is the best time of year for this roadtrip.
Milwaukee is Wisconsin's largest city and is located directly on Lake Michigan, the 2nd largest of the Great Lakes. Three rivers flow through this city that has rich heritage and a lot to do including the Milwaukee Public Museum  where admission is free on the 1st Thursday of every month, a fun speakeasy called Safe House  where you can test out your spy skills, and a bronze statue of 'The Fonz' (who doesn't remember Happy Days!), part of the Artwalk/Riverwalk . All within walking distance of our first gastric stop.
1. Bratwurst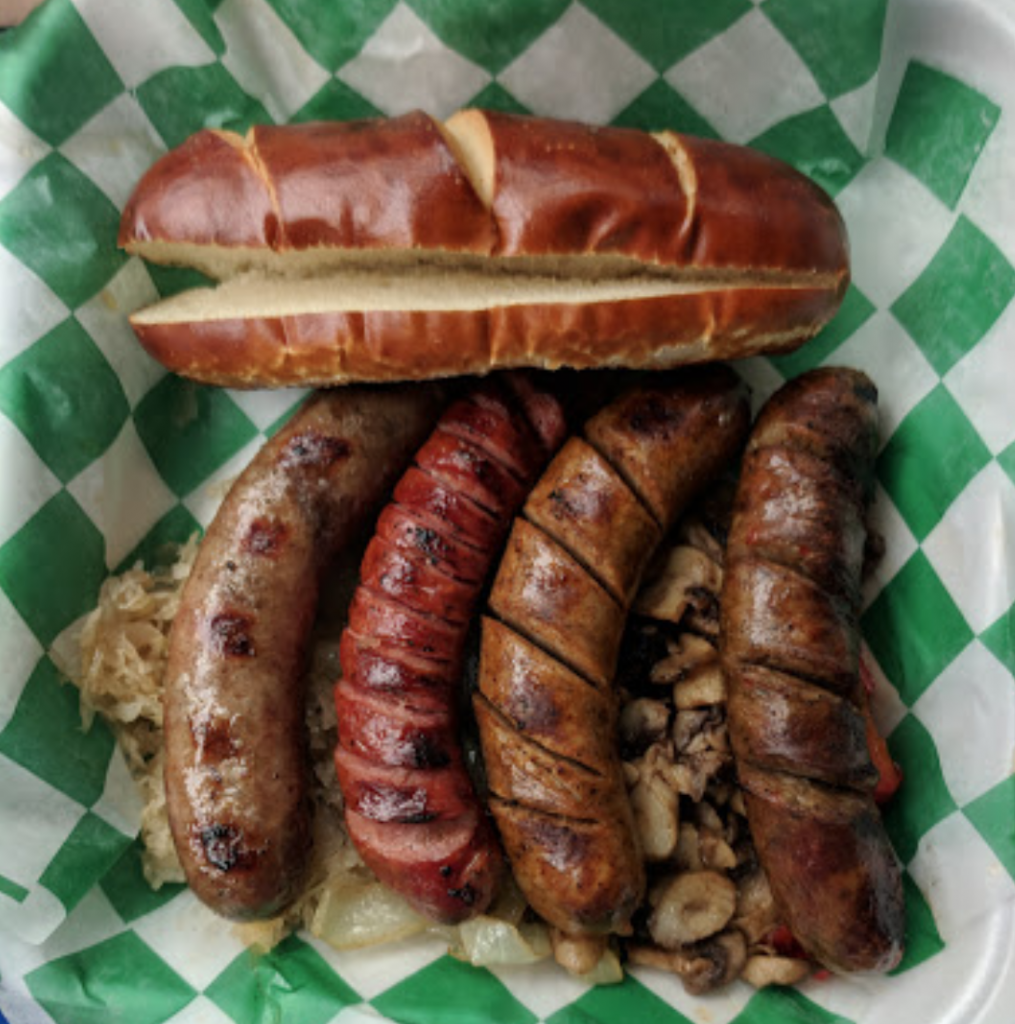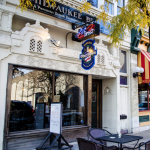 When the Germans settled in SE Wisconsin, they brought with them their love for bratwurst (aka brats), a fresh sausage made from coarse ground pork & sometimes beef and a unique blend of spices in a natural casing. Traditionally, in Wisconsin, one simmers their brats with onions in a pot of beer before grilling them to perfection. To get some of the best brats in Wisconsin, head into Milwaukee Brat House  and enjoy. It is located in a historic building, offers craft beers, and even has a shuttle to Brewers games!
Stay at: Springhill Suites Hotel Downtown Thursday night.
2. Butter Burger
In the Dairyland, it only makes sense to find delectable ways to use yummy, creamy, butter. The 'butter burger' is any burger that either has butter mixed with the meat, has butter melted over the meat, or has the bun slathered with butter and toasted and it originated in Wisconsin.
Butter has a melting point near body temperature, making it rich and creamy in your mouth rather than greasy. It complements and enhances any food – burgers included.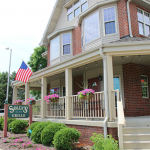 After recovering the next day from your evening at the Safe House, head over to Solly's Grill  for the "best butter burger in Wisconsin". You can even get them for breakfast! Solly's has been family owned and operated since 1936, using fresh, locally sourced ingredients and is consistently voted 'best of milwaukee'.  Check them out on the Travel Channel.
Solly's butter burgers are of the 'melted on my burger' variety and are just darn delicious. Afterwards, stroll over to Sprecher Brewery  for a cold one (or two…), but don't spend too long, because we're heading to Madison next!
3. Frozen Custard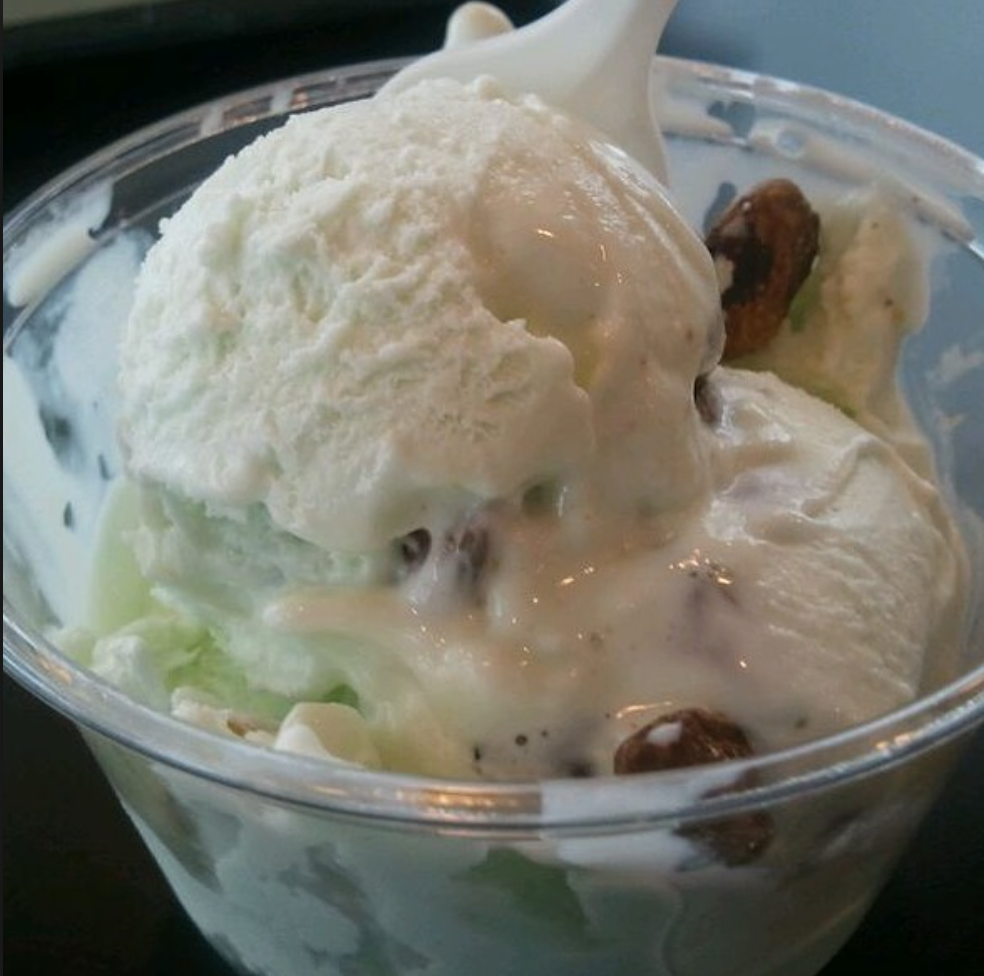 Frozen custard is a dessert that contains more butterfat than ice cream and includes egg yolks. It also has less air and is kept at a higher temperature, resulting in a denser, creamier, and softer concoction than it's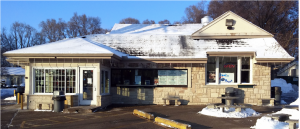 cousin. While it is available in other areas of the country, Milwaukee has the highest concentration of frozen custard shops in the world!
On your way to Madison on Friday, stop into LeDuc's Frozen Custard  for some of the best in the state. From there, continue on Hwy 18 into Madison for a more scenic and interesting drive than I-94.
4. Fried Cheese Curds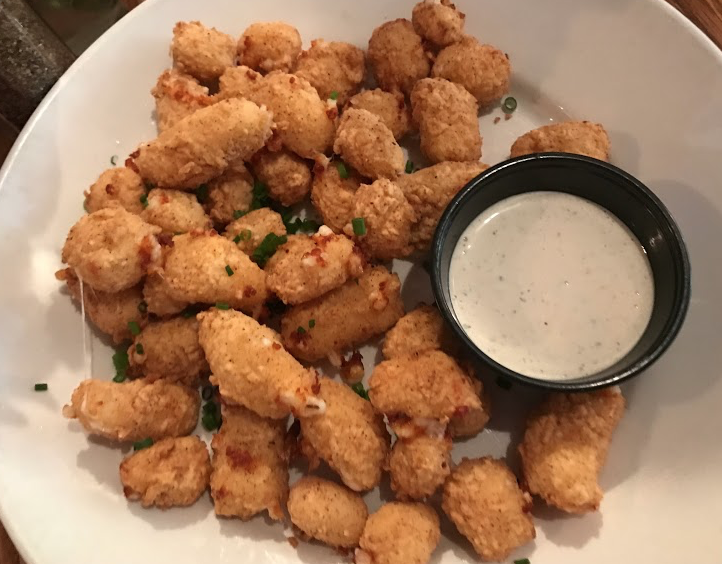 Cheese is big in Wisconsin. Need I say more? Some say cheese curds are at their best when they are 'squeaky fresh', but others will say they are best when battered and fried. Served hot and with various sauces, they are something you definitely need to eat when in Wisconsin.
The Old Fashioned  in downtown Madison is known for it's fried cheese curds. The Food Network  has even been here to sample them. They focus on what makes Wisconsin unique – including a Friday Night Fish Fry (especially the walleye & perch!) as well as craft brews – so, indulge in all that it has to offer before heading out to experience State Street on a Friday night!
Stay at Best Western Premier Park Hotel in Madison Friday night.
5. Prime Rib at a Supper Club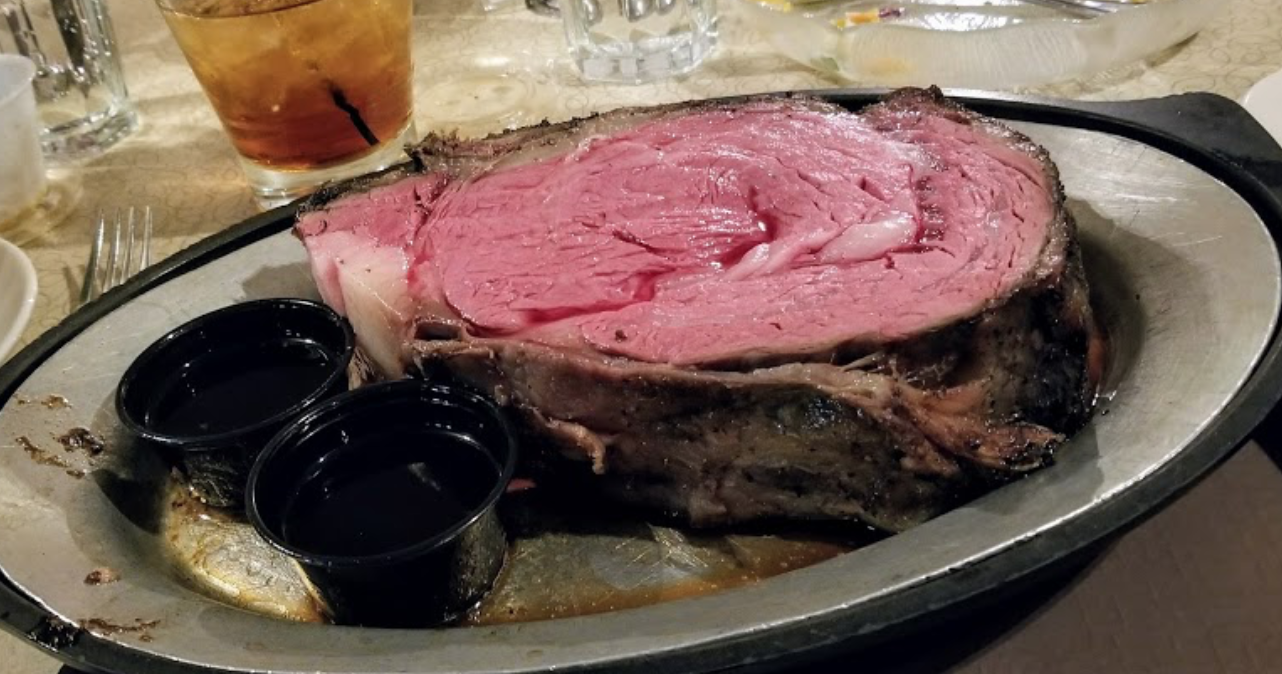 Wisconsin beef is some of the best in the world. Prime Rib is the king cut of beef. It is juicy, tender, and full of flavor. Prime Rib on Saturday night at a supper club is a Wisconsin tradition. At the Schwarz Supper Club  in downtown St Anna, they "hand rub their prime rib with their own secret family blend of seasoning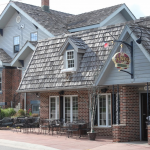 and slow cook it overnight to tender perfection". It is served alongside a dinner salad, relish tray, dinner rolls, and choice of potato.
This classic supper club is a family-run restaurant that has more than 50 years in business and has been featured in magazines & newspapers. Their beef is fresh, custom aged, and cut by hand at the restaurant. In Wisconsin tavern tradition, order your food at the bar, get some drinks (see #6), and wait for your table to open up.
Getting there is a short drive from Madison where you can stop and check out the Horicon National Wildlife Refuge  and Lake Winnebago on the way.
6. Brandy Old Fashioned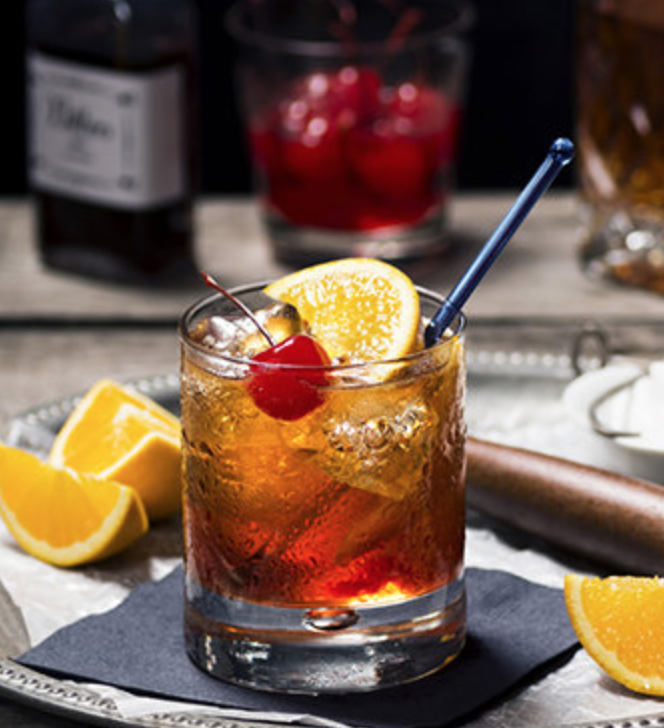 The Old Fashioned Cocktail is one of the most basic classic cocktails around and is available anywhere. It started out as whiskey, bitters, sugar, and water. Korbel, a brandy distiller from California started pouring the cocktail with their brandy at the Chicago World's Fair in 1893. Their concoction quickly became a favorite of the German Milwaukee crowd and the rest, as they say, is history.
In Wisconsin, you order your Brandy Old Fashioned either sweet (with Sprite or 7-up) or sour (Squirt) and then either with fruit (orange & cherry garnish) or olives. From there, the procedure is the same. A few dashes of bitters and a sugar cube (or simple syrup) plus some cherry/orange is muddled at the bottom of the glass. Add 2 oz brandy, 2-3 ice cubes, and top it off with the mix. Garnish and enjoy.
To sample one of the best Brandy Old Fashioned in the state, order one while you're waiting for your table and Prime Rib at Schwarz's.
Stay at:  Best Western Stanton Inn in Chilton, WI just up the road Saturday night.
7. Kringle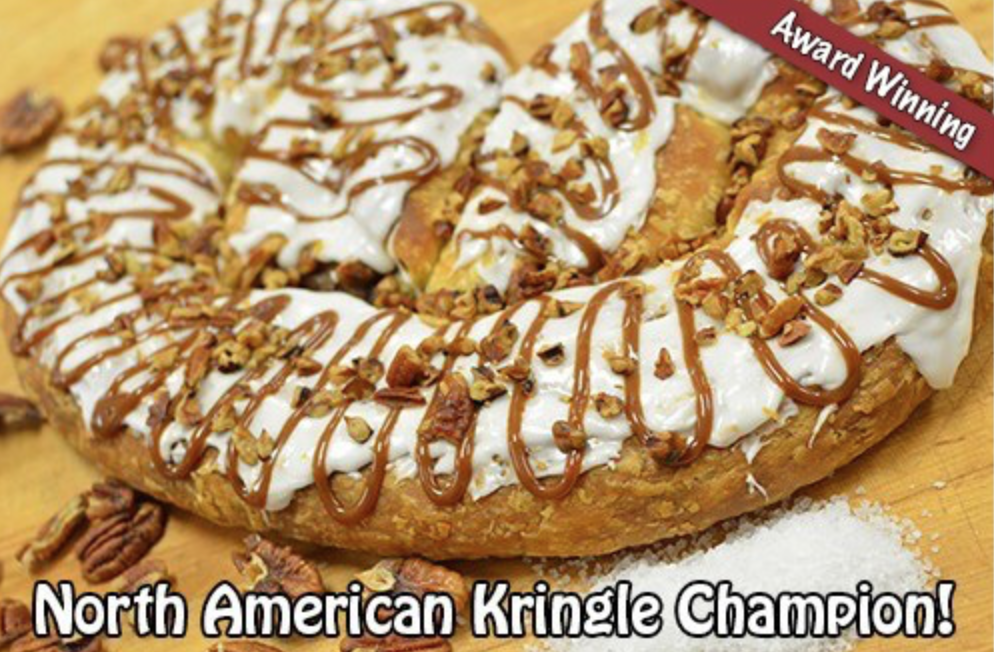 Kringle is a Scandinavia pastry, hand-rolled from Danish pastry dough that has been rested overnight. The flaky dough is layered and then shaped into an oval. It is then filled, baked, and iced.
Racine, Wisconsin, is considered the center of Danish kringle in the US today, but if you want to sample handmade award winning Kringle, head to the original Uncle Mike's Bakery  location in De Pere near Green Bay.
While in Green Bay, Wisconsin's oldest settlement, tour Lambeau Field and Heritage Hill State Park before heading up to Door County for our next culinary delight.
8. Fish Boil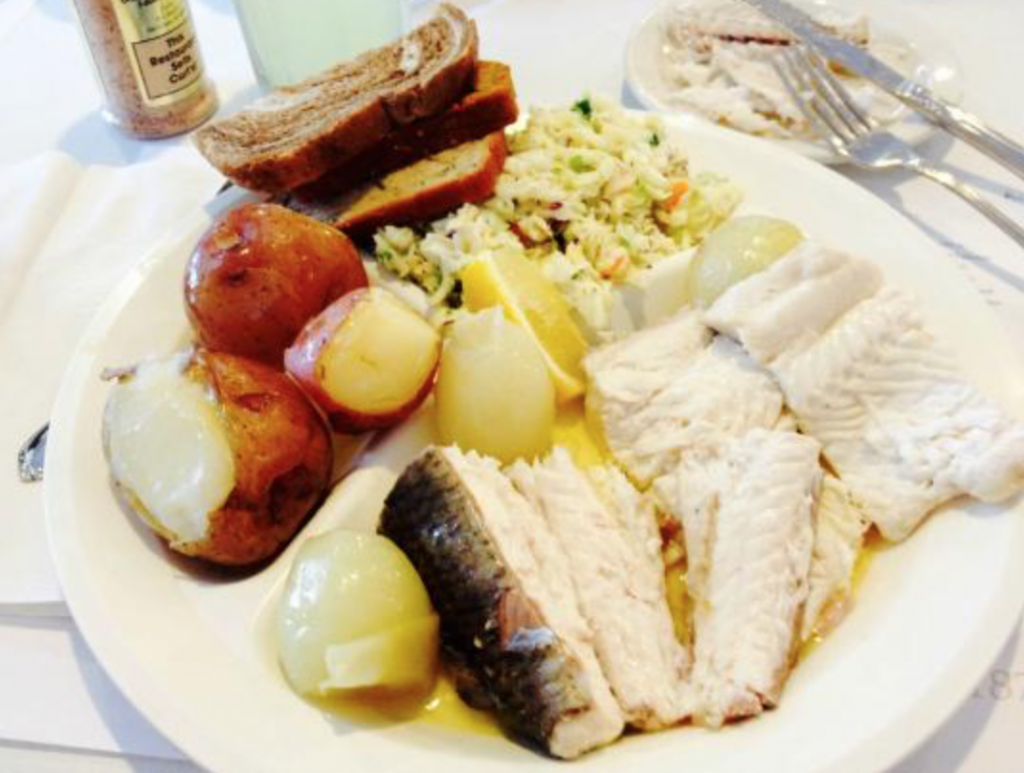 Another Scandinavian tradition taken up by folks in Wisconsin over 100 years ago is the Fish Boil. A Fish Boil is not just a dinner, it's an event. You need to call ahead for a time to experience one of the best Fish Boils at Old Post Office Restaurant  in Ephraim, WI.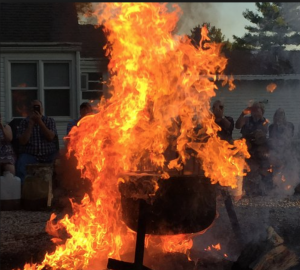 A boil master uses fresh caught whitefish, potatoes, and onions in a big cauldron over a huge open fire. The master entertains the crowd watching from their bench seats around the fire enjoying cocktails. As the oil from the fish rises to the top, kerosene is added to the flames causing the "boil over" to signal the food is done. A spectacle not to be missed!
Enjoying a slice of Door County cherry pie while watching the sunset over the water rounds out your Door County experience.
Stay at:  Gordon Lodge Sunday night and see the sunrise!
9. Door County Cherries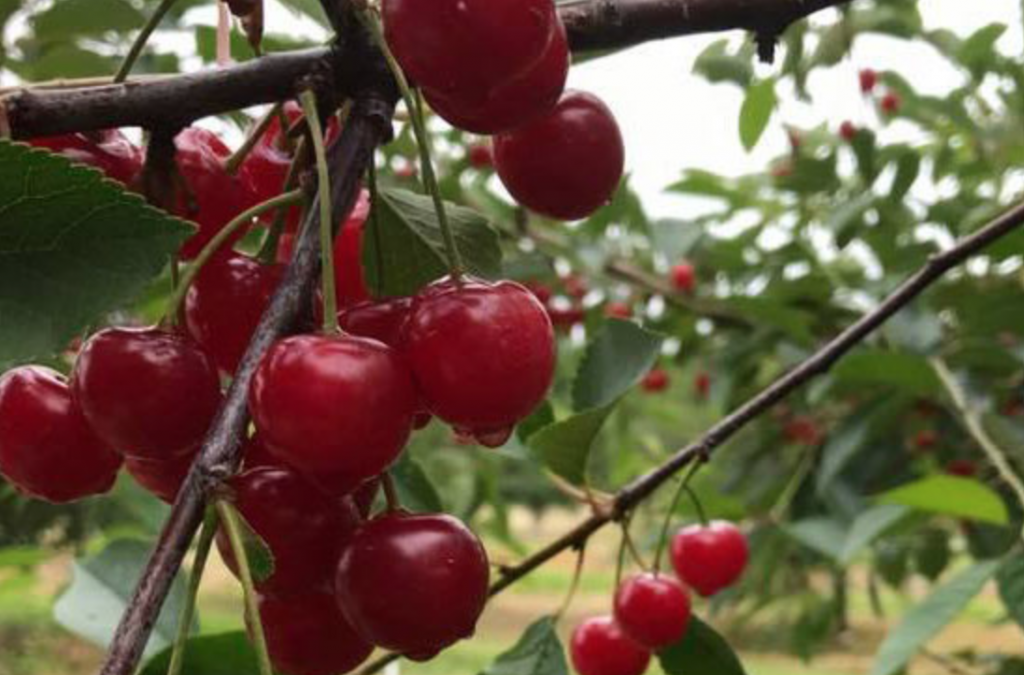 Speaking of cherries, they love to grow in Door County with it's cooler spring months and unique soil. At one point, it was the largest producer of cherries in the world. While production is no longer at that level, cherries remain an important part of the Door County experience.
If you're looking for a great cherry pie to take home, Sweetie Pies  is for you! Their pies consist of tempting, tart Door County cherries and a simple wholesome pie crust, without syrupy fillers. These cherry pies will remind you of Grandma's kitchen, except you can have the whole pie to yourself!
10. Cranberries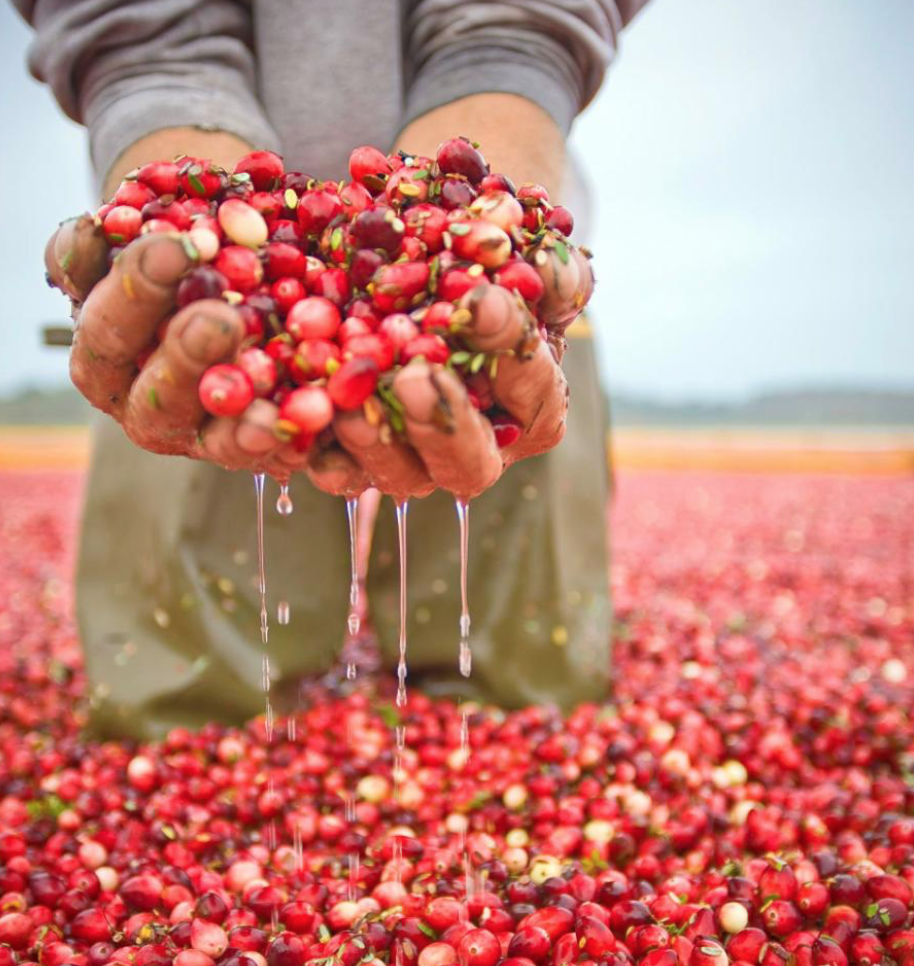 Cranberries are grown on shrubs cultivated in acidic bogs of central Wisconsin and other northern regions. Most cranberries are processed into juice, sauce, jam and sweetened dried cranberries. Wisconsin is the largest producer of cranberries in the US, with over half of US production.
To sample products made from cranberries (including ice cream!) and learn more about the history and importance of the cranberry industry, visit the Wisconsin Cranberry Discovery Center  near Warrens, WI – a 4-hour drive from Door County through central Wisconsin.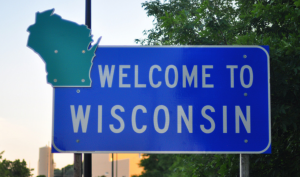 I hope you enjoyed this little roadtrip through Wisconsin, experiencing it's culinary delights! Have you tried these? Did I miss your favorite place to enjoy them? If so, just comment below and let us know!
Are you looking for recommendations for your next road trip?  Or maybe a customized day-by-day itinerary?  We'd love to help!
As always, thanks for reading!
Kristi – aka The Trippy Tripster!