As you know by now, I love road trips!  Which means, I love jumping into my car or SUV and driving down our highways, byways, and gravel roads.  But, what about all of the congestion and expensive parking in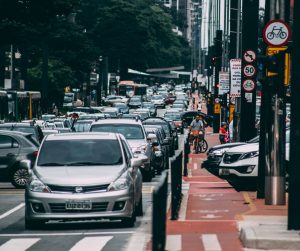 large cities?  What then?
I'm a huge fan of parking outside of a large city and using public transportation to get downtown and explore.  City transit systems are some of the most inexpensive and convenient ways to get around and see the sites without all of the driving and parking hassles.
Water taxis are one of my favorite ways to explore a city!  Many of the largest cities sit on waterways – bays, lakes, and rivers – where a city grew to provide a hub for trade and transportation of goods and people.
All of this water has provided an opportunity for these cities to offer alternatives to getting around while also providing tourists and natives alike with sightseeing and historical anecdotes of the area.
Most large cities are reinvesting in their waterfronts, bringing unique and eclectic places to eat and boutique hotels to stay.  Musical & performance venues are popular, providing indoor and outdoor areas to gather and enjoy a revitalized industrial area.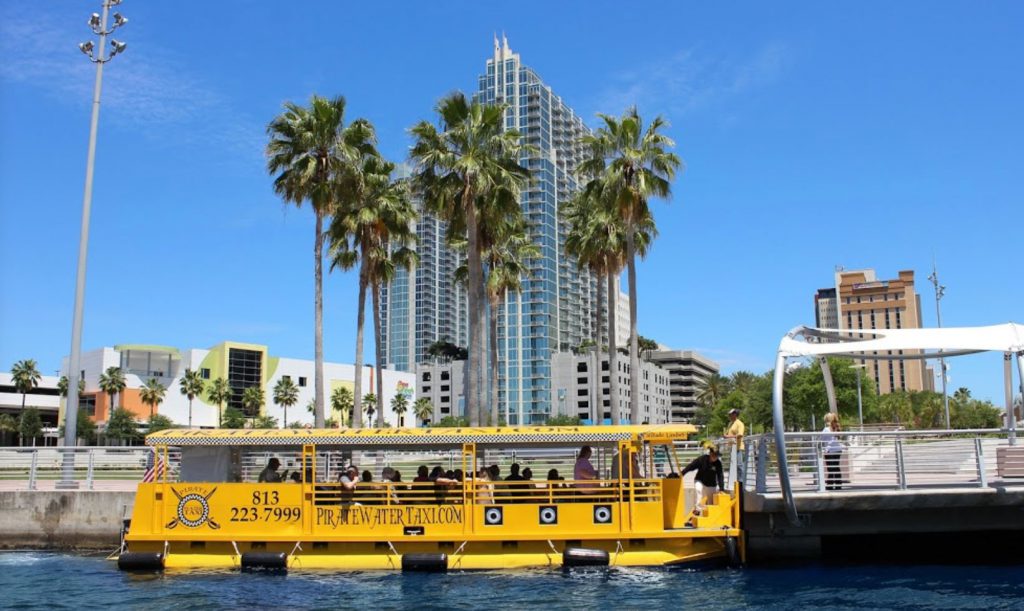 The Pirate Water Taxi in Tampa, Florida has been a great addition to downtown!  It runs from late morning to late into the evening (10pm on weeknights and 12am on Friday & Saturday) with 15 designated stops.  I enjoyed the service on my recent trip to Tampa.  The city in lights is beautiful!
The stops offer attractions, museums, parks, restaurants, and entertainment to experience and they have a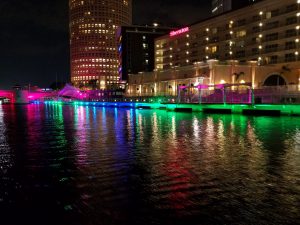 tracking app that will tell you when the next taxi will be available for pickup.  For just $20 ($15 after 6pm), you can hop on and hop off all day.  Annual passes are also available ($99 for two, or $149 for four).  See here for the latest schedule & prices.
In addition to their daily service, Pirate Water Taxi also offers private charters and special events like the 4th of July cruise that offers a great waterfront vantage point for the fireworks!
The staff at Pirate Water Taxi is very friendly and knowledgeable about the area.  The stories and information they deliver while enjoying the breezes in their open-air taxis make your visit to Tampa a great experience!  I highly recommend finding a stop and hopping on board!
Have you ridden a water taxi?  How was your experience?
Are you looking for recommendations for your next road trip?  Or maybe a customized day-by-day itinerary?  We'd love to help!
As always, thanks for reading!
Kristi, aka The Trippy Tripster!