When most people think about taking a vacation or doing something special, they focus on a destination.  I want to go to the beach!  I want to explore New York City!  I want to see the Grand Canyon!  This is understandable.  When people talk about where they've been or post pictures, they refer to a place – a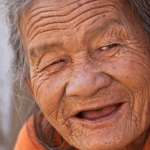 destination – and then someone hears it or reads it or sees it and says "I want to go there too"!  But, when we do that, we are missing out.  We are missing out on the millions of other beautiful, unique, extraordinary places that aren't in anyone's "Top 10" list.  We are missing out on meeting that wrinkly, elderly lady from "the mother land" selling her flowers at a roadside stand in the middle of nowhere.  We are missing out on discovering the wonderful tastes and smells wafting from a well broken in kitchen of a little diner at the edge of a small town.
Sure, all of these are places.  Just like the famous ones.  But, unlike the famous ones, you're probably not going to find them on a popular travel site or in a travel guide or even on tripadvisor.  These are places that are stumbled upon in your journey called life.  Don't get me wrong, when you plan a roadtrip, you have destinations in mind and you plan out a route.  You may even make reservations or buy a ticket or Groupon for the places you want to go.  This is what we do and this is what I can do for you on this website.  But, if that's all you do, you're missing a large part of what makes roadtrips so worthwhile.  Taking a roadtrip gives you opportunities to discover those places you would never have known about or thought of ahead of time.  They can be literally in your path or just off your planned route.  So, what to do?
This website and blog is intended to give you some insight into some of those places before you go.  We are focused on the places that aren't necessarily on someone's bucket list, but really should be.  However, even we can't discover and know about everything there is to see and experience along your journey.  As you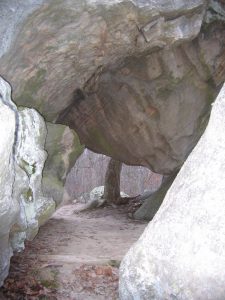 make your way each day, you need to ask the locals where they like to eat, what they like to do, what hidden treasures they know about.  When you see a little diner with the parking lot filled, stop in and have their specialty – maybe it's breakfast, lunch, or dinner, or maybe it's just homemade pie or cinnamon rolls.  Our US roads are filled with green and brown signs pointing out local sights or historical markers.  Swing in and check them out.  Use your phone to search for scenic sights, waterfalls, hiking/walking trails near you.  Plan each day so you have enough time to explore where you are.  Sometimes, there are miles and miles where there really is not much to see or do.  If that is truly so (don't assume, do your homework when you're there! You might be surprised…) – then use these stretches of road to cover ground so that you have more time later.  When you make lodging reservations, make sure you can cancel them and know when the deadline is!  Minimize the commitments you make to yourself on any given roadtrip so that you have the time to experience the hidden gems along the way.  You may get lost, you may find that what you thought might be interesting was a dud, or you may even mess up other parts of your plan.  Be flexible and keep a good attitude!  Those may be your best memories!
In life, take time to enjoy the journey and make memories.
Thanks for reading!
Kristi (aka The Trippy Tripster)